The Tomato Tragedy of 2017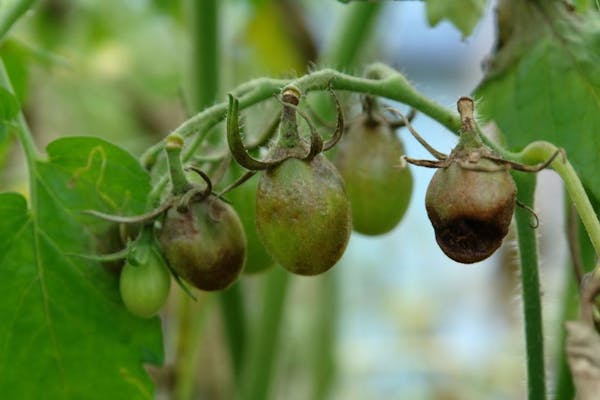 Tomato tragedy has struck at Riverbend Farm. The wet and cold weather of August (instead of our usual 80 degree sunny days) led to a sudden onset of late blight that affected thousands of tomato plants. In order to save the potato crop and not allow this virulent disease to remain in the soil, Farmer Greg had to destroy nearly $30,000 of his prize tomato crop.
We're all in shock, and can't even imagine the pain of plowing under so much of your livelihood. Greg & Mary at Riverbend have been one of our longest standing farm relationships, and they supply so many other great Minnesota restaurants and markets. They have said the best way to help is to keep buying local, and to choose small, family farms first.
We're remaining hopeful for an abundant potato and squash crop for our favorite farmers, and we hope you'll all consider joining us for our last two crop mobs of the year -- this weekend CROP MOB at Riverbend Farm - Postponed to September 2 and the last Saturday of the Month CROP MOB at Riverbend Farm - September 2017.
Read Greg's latest CSA newsletter below: