Supporting Farmers through LSP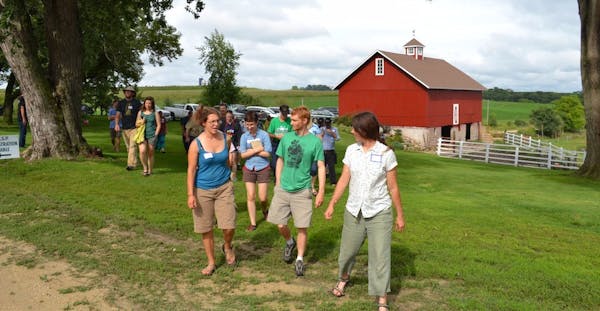 September 9, 2016
Our current BOOST partner, Land Stewardship Project, has been working hard to support and train the next generation of farmers. Through their Farm BeginningsProgram, they help beginning farmers to clarify their goals and strengths, establish a business plan and start building their operations. LSP is an advocate for transformational change in our food and farming system, working on local organizing, federal policy and community-based food systems. Birchwood has been proud to support LSP's vision of healthy communities and a better food system.
One of the best ways we can showcase LSP's multidimensional work is a full sensory experience, and we're bringing it all together at our BOOST Dinner in just two weeks. You'll be treated to a peak-of-the-season five-course dinner with local wine and beer pairings prepared by Chef Landon Schoenefeld (of Haute Dish, Nighthawks and Birdie) and our own Chef Marshall. They will be featuring ingredients from LSP member farm and Farm Beginnings graduate, York Farm. The dinner will be a brilliant seasonal culmination, and proceeds will go back to supporting more farms and more good real food.
We first met Irene and Andy of York Farm at the 2015 MOSES organic farm conference and have been sourcing fruit from them ever since. Andy says that "one of the easiest ways to change the world "is what you buy, using your pocketbook….by having this place and feeding people the right food, letting them see there's another way to farm." We couldn't agree more, and we are proud to BOOST Land Stewardship Project and their efforts to support family farmers. You can read more about their Farm Beginnings Program, and about York Farm here. By supporting a vibrant network of farmers, we can truly promote an ethic of care for the land, build stronger communities and produce good real food for people everywhere.