Standing in Solidarity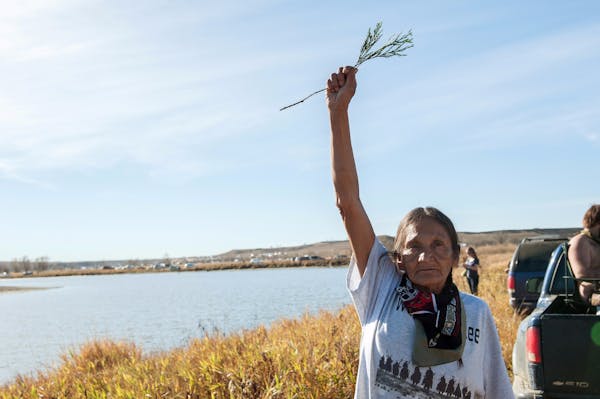 November 30, 2016
The onset of winter brings a time for reflection and renewal. The chill in the air simultaneously cleanses and encourages us to turn inward. A world blanketed in snow feels like a clean state, both beautiful and powerful. At the Birchwood, we welcome the change of the season, especially so after this year ­– there is much to digest, from the amazing and uplifting to the shocking and disconcerting.
Let's begin with the good: this year, we started a new community partnership program, Birchwood BOOST, to collaborate with values-aligned local non-profits so that together we could engage more people in good work. We set our intention to make a difference each day by highlighting organizations working on critical issues like food, social justice and climate change. Wanting to engage as many people as possible in a culture of service and good real citizenry to create positive, lasting change, we collaborated with Climate Generation, Right to Know MN, Urban Roots, Land Stewardship Project, and Neighborhoods Organizing for Change to create countless connections, inspire meaningful engagement and raise over $25,000 to give these organizations a BOOST. We also supported Black Lives Matter by selling over 450 lawn signs and raising over $9,000. We are so grateful to everyone involved in this necessary work to #bethechange and we look forward with bright eyes and full hearts to another year of creating a fair, just world.
While we celebrate the good, it's equally important to recognize and take action to persevere through the turmoil. Keeping our sights onward and upward as we prepare for another year of BOOST partnerships, we will be the first to recognize that the path to a better world can be a winding, rocky road. And sometimes, it might not look like a road at all. At this moment, the way "forward" seems like a brief pause – standing still, standing in solidarity with our sisters and brothers, praying for peace – and then making a conscious choice about what we can do. How do we stand in the face of racist and xenophobic worldviews, militarized action against peaceful protestors, and threats to our natural resources? Do we continue with the status quo focus on oil extraction and resource exploitation, or do we move into a sustainable, renewable model of energy utilization? How can we use our unique gifts to support and protect culture, the environment and our world?
This December, in lieu of partnering with a non-profit, we will be funneling our BOOST resources to stand with Standing Rock in the Global #NODAPL Month of Action. This grassroots movement began early this year as a peaceful protest by indigenous people to protect their culture, land and water from the construction of an oil pipeline. The proposed Dakota Access Pipeline would run from the Bakken oil fields in North Dakota beneath Lake Oahe near the Standing Rock Indian Reservation, ending at an oil tank farm in Illinois. Construction continued without regard to the National Historic Preservation Act, the protests of the Native tribes, or the possible environmental damage. To date, there has not been a full environmental or cultural impact analysis of the project – and what kind of world are we creating when we only consider short-term financial gains?
The Standing Rock Sioux Tribe has filed a lawsuit and request for a Temporary Restraining Order against the company building the pipeline, but the courts have not filed the paperwork yet and are allowing construction to begin. This must be stopped, and legal funds are critical. We will direct all Boost donations to the Standing Rock's legal defense to support the warriors resisting active construction. We will also share content from the camp's official pages, and continue to recommend as many ways as possible to get involved.
Standing Rock has become a global symbol of the struggle to protect our environment. Exploitation is the dominant model for our food, water, energy, health and environment policies. Environmental racism runs rampant and a single-minded focus on profit is all too common. This type of exploitation is often swept out of sight, but the Dakota Access Pipeline has sparked a national conversation and drawn international attention, largely due to the violent response from government and corporate interests. We embrace and uphold the indigenous acknowledgement that as human beings, we have a responsibility to steward and protect the land, that all life is interconnected, and that water is life.
We have an opportunity now to reflect on our own choices, and renew our commitments to a life that is full of gratitude, that honors the intricate connections which support us, and that offers up the gifts we each have to the whole world. Whatever your belief system and your world view, these are aspects of indigenous wisdom that unite us all. Wopida is a Lakota word that describes the energy exchange between humans and any other living thing, and this is the spirit we want to embrace, the world we want to help create.
Changing the world is not a spectator sport, and we invite each and every one of you to tap into this growing collective consciousness that connects us. There is turmoil, people are aching for change, and disenchanted with the current systems in place. Now is the time to ask how can you give? What unique gifts do you have to share? What is sacred to you, and how does your life honor and protect that? These are questions that help shape our way of being in the world, the choices we make, the impact we have on those around us. When we honor community, share meals with family and friends, give to others, celebrate commonalities, appreciate differences and pray for peace, we shape a global culture that is built on justice, fairness and love.
With love and gratitude, Tracy and the Birchwood Cafe crew