Rooting for the Future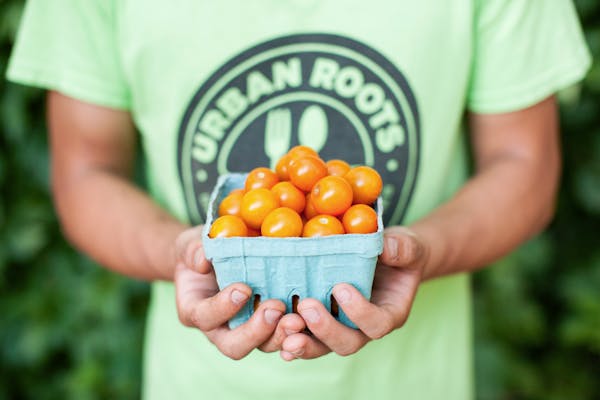 Introducing our next Birchwood BOOST partner: Urban Roots!
Food issues intersect so many facets of our lives (environment, education, social justice, health care, government policy, corporate control, etc.) We know our food choices can make a difference, yet we also know it's a challenge to figure out how and where to plug-in. Thankfully we do not march in the good food movement alone! We recently created Birchwood Boost, our community partnership program, to both support local non-profits working to #BeTheChange we want to see in the world AND provide many ways you can get involved!
To date, our collective efforts (round-ups at the register, outreach, and fundraising events) have raised over $10,000 for our first two Boost partners, Climate Generation and Right to Know MN — how incredible is that?! THANK YOU to everyone who participated!
Let's keep BOOST-ing! Our June and July Birchwood Boost partner is Urban Roots. Based on the East Side of Saint Paul, this non-profit organization works to build vibrant and healthy communities through food, conservation, and youth development. Since 1996, they've cultivated youth leaders and improved urban food systems through gardening, cooking, and entrepreneurship programs. Money raised through this Birchwood Boost cycle will support Urban Roots' educational programming and youth internships.
I encourage you to learn more about this BOOST-worthy organization, join us for an event, and in turn, help make our world a better place!
With love and gratitude,
Tracy & the Birchwood Cafe crew