Organizing for a Better World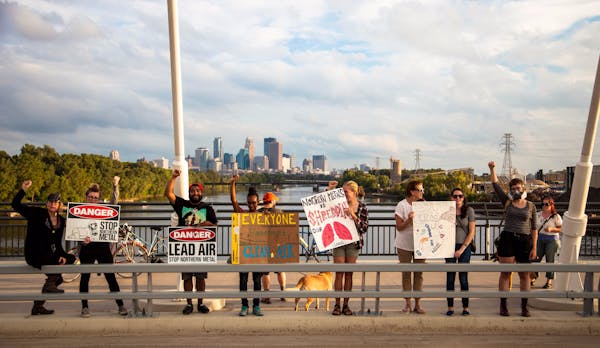 October 1, 2016
Just as election season is heating up, our next BOOST partner enters the scene. We're excited to announce Neighborhoods Organizing for Change (NOC) as our Birchwood BOOST community partner for the months of October and November. NOC believes in using knowledge to inspire engagement and empower the community to raise their collective voice. Birchwood wholeheartedly agrees, and what better time to engage than the election? Our hope is that by raising awareness of food, social and racial justice in our daily lives, more people will exercise their power and engage in action to hold elected officials, authorities and businesses accountable. But no one can do that alone.
Gratefully, we are connected to a growing network of like-minded organizations and individuals, each with their own focus but all working to enrich our community and #BeTheChange we want to see in the world. Together, we're creating a world where race and socioeconomic status do not limit people's potential.
BOOST, our community partner program, highlights these amazing groups and invites our community to join their efforts. To date, our collective fundraising (round-ups at the register, outreach, and events) have raised almost $20,000 for our first four Boost partners, Climate Generation, Right to Know MN, Urban Roots and Land Stewardship Project, and just as meaningful are the countless connections made and awareness raised. With thanks to everyone that has participated in BOOSTing a socially just society, we are excited to continue providing ways for you to get involved.
Our new BOOST partner, NOC, is member-led grassroots organization with a mission to empower communities and build racial equity. Created in 2010 by a handful of progressive organizers, NOC has grown in size, focus and capacity to become a significant player in shaping Minneapolis policy. They partnered with Occupy Homes to resist unfair housing foreclosures, worked to pass earned sick and safe time, and united several civil rights groups under the United Black Legislative agenda to address Minnesota's racial disparities. NOC's strength is its ability to organize people to rally and demonstrate around specific issues. Anthony Newby, Director of NOC, chalks up their victories to a changing political climate with marginalized communities turning out in record numbers to voice their opinions. "It's the appetite for radical political change led by directly-impacted, low-income folks and people of color," he said. "I think people are hungry for it."
At Birchwood, we certainly have an appetite for change, and we believe it's high time to address the inequities that exist right here in our own city. As progressive as Minneapolis and St. Paul are known to be, much of that great work stops when it comes to race. Minneapolis is one of the most segregated cities in America, and we need to understand the structural problems embedded in our culture in order to begin unraveling the knots we are caught in.
We first met NOC in 2014 when their then small staff of five came over for lunch, an intentional choice on their part to thank us for our public support of one of their organizers, Navell Gordon in holding KSTP accountable for their racist coverage of Pointergate and we're proud they count us as an ally in the small, independent business community. Last September, as our customers stood line at the Birchwood to get their weekend Savory Waffle, NOC was exposing a gross injustice happening just over a mile away at Target Field, where people waited in lines not for waffles but just to see if they would be able to work that day or not. The overwhelming majority of the people in line were people of color. Unfortunately, this is all too common.
NOC is a key player in fighting structural inequity and they work continuously to elevate the voices of marginalized communities. Currently, NOC is leveraging people power to organize around education equality, environmental justice and labor rights. With 68% support for a $15 minimum wage in the Twin Cities, NOC is focused on holding our elected officials accountable while crafting a policy that works for everyone. We look forward to exploring this topic with them, as we know that one benefit of paying a higher wage could enable people to make food choices that support a fair and just food system rather than spending limited resources supporting the prevailing food system, a system responsible for health disparities that disproportionately impact people of color, and a system that benefits from systemic oppression of low wage farm and fast food workers. Just as NOC is committed to finding creative ways to make democracy work for everyone, Birchwood is committed to lifting the veil and pushing for real social change.
We believe that inclusivity is a key step in a truly representative democracy, and the more access points people have to get involved, the more likely our efforts toward accountability will be successful. So whether you want to join the fight against metal recycling plants polluting the air, raising the minimum wage, shifting toward citizen-focused community safety or ensuring good real food for all, there will be plenty of opportunities to #betheBOOST and#bethechange in the coming months. We hope you'll stand with us and stand with NOC as we work toward a progressive, resilient, just community for us all.
With love and gratitude,
Tracy and the Birchwood Cafe crew