Introducing the Birchwood CSR (Community Supported Restaurant) Shares!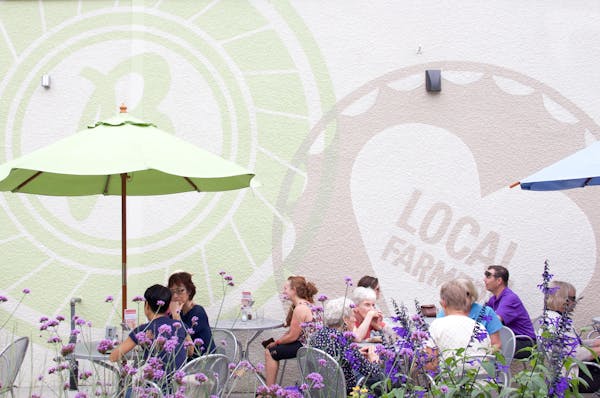 February 28, 2018
Dear Birchwood Friends,
The chilly temps and abundance of snow have us daydreaming about the salad days of Summer, where our pollinator gardens are in full bloom, our patio seating is abuzz and our farmers' fields are green with the promise of abundance to come.
As our community of farmers and diners grows, we look to these fields for inspiration. Many of you are familiar with the CSA model, one of participation and delight that more deeply connects farmers with eaters through mutual commitment to sustainability. We're all in this together and it's with joy and excitement that we invite you to engage with our cafe community in a brand new, sustainable and delicious way:

With our brand new Birchwood Cafe CSR (Community Supported Restaurant) shares!

Invest $250, receive $300 in Birchwood Cafe gift card + 2 Seasons of Soup CSA*

Invest $500, receive $600 in Birchwood Cafe gift card + 4 Seasons of Soup CSA*

Invest $1000, receive $1200 in Birchwood Cafe gift card + 8 Seasons of Soup CSA*
*Each season of soup also includes a loaf of our Birdseed Bread!
Or you can purchase our 8 Seasons Soup CSA for $125!
Each season you'll take home a quart of our delicious homemade seasonal soup: Think Maple Squash for Autumn, Coconut Turkey Wild Rice for Dusk, Chicken Noodle for Winter + Carrot Dill for Summer. Plus a loaf of our fresh baked Birchwood Birdseed bread!
Stop by the cafe on Saturday and Sunday, March 9th +10th, 16th +17th from 10-1 pm. We will be passing out tasty soup samples and CSR and Soup CSA sign up information.
These CSR shares are only available through Tuesday, March 19th. Join us! Your purchase of a Birchwood CSR share will support over forty local farmers and producers, good stewards of our land as well as over 60 local Birchwood Cafe employees, all committed to cultivating a warm space and welcoming vibe for our community to gather. Plus Good Real Soup for you! Together we are building a vibrant local food system, one that is healthy and fair and where Good Real Food is accessible to all.
Click HERE to purchase via our website.