Every Day is Earth Day!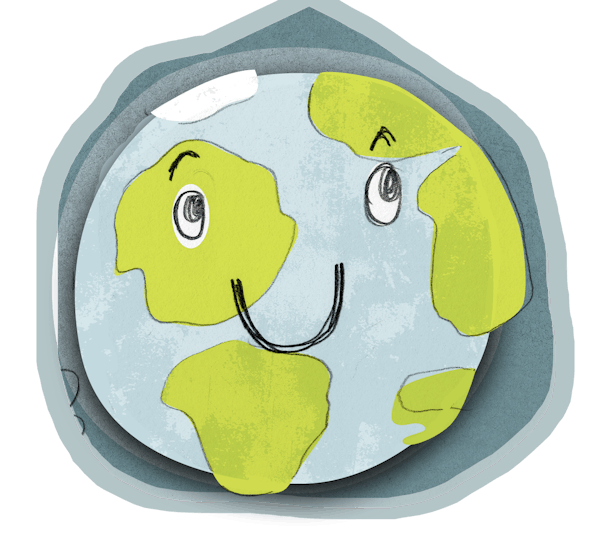 April is officially Earth Month and today, April 22nd, is officially Earth Day and here at Birchwood Cafe we invite you to join us in taking our one precious planet into consideration every single day.

Our ingredient sourcing for our Good Real Food is seasonal, local and direct, as much as we possibly can, from our farmer friends who use regenerative earth friendly practices and we rely on organic and fair trade standards when sourcing from afar.

We serve all take-out items in 100% compostable packaging. We employ efforts to eliminate food waste in our kitchen and dining room, composting any food left on our customers' plate, leading the way for many restaurants to do the same.

We partner on the big picture with the University of Minnesota, The Minnesota Farmer's Union, The Land Institute, local non profits like Land Stewardship Project as well as local businesses big (General Mills) and small (Bang Brewing & Baker's Field) on Kernza® & the Forever Green Initiative, working together toward a shared vision of a perennial agriculture system that enhances our soil biodiversity, protects our water, helps sequester carbon and mitigate climate change and strengthen rural communities.

We support Farm-to-School and healthy food endeavors like scratch cooking and local foods for our kids at Minneapolis Public Schools.

We host a bike share kiosk and on-street bike parking, sponsor a bike team, nurture bike culture amongst our employees and guests as well as at our local pre K through 8 school to help more people visit us on two wheels versus four.

We take care of our staff, we give back to our community, we support citizen advocacy and we are exploring our role in addressing social, economic and racial inequities in our city. Food connects us all, to each other and to the earth. We must care for both.
At our heart, we raise awareness of where our food comes from to reveal connections, inspire gratitude and foster community, all to engage more people in our efforts to cultivate a healthy and fair food system that everyone can access. Thank you for choosing Good Real Food and making every day you dine with us a celebration of Earth Day!

With love + gratitude, Tracy and the Birchwood Cafe Crew
ps A heart (and earth) felt THANK YOU to Seward Neighborhood Group and all our neighbors who came out for the Seward Earth Day Clean Up Saturday morning!


We were featured in the Star Tribune for our efforts to eliminate food waste, read about it here

The Nation Magazine featured us in their Future of Food issue, check it out here

General Mills interviewed cafe owner Tracy Singleton for their Taste of General Mills podcast featuring Kernza®, have a listen here